Contact Us
Mr.Li Rugang
T: +86-22-66372115
F:+86-22-66372117
E: Info@sinolinker.net
Rugang@tslmarine.com
W:www.TSLmarine.com
Area:Binhai New Area, TianJin, China
AGENT
Africa
HYDAC Technology
Cape Town, South Africa
Contact: John Hodges
T: +27 21 418 7696
F: +27 21 418 7695
E: john.hodges@hydac.com
W: www.hydac.co.za
Options
A wide range of optional equipment is available to be installed in our cranes: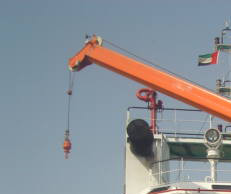 ▶Operator cabin: split air conditioning, heat absorbing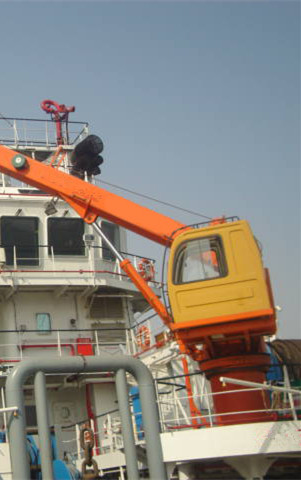 windows, window wipers
and ergonomic seat inside
based on customer's request.
▶
Power pack: Electro hydraulic
or Diesel power unit complete
of electrical panel, emergency
push button, oil tank and ma-
nual pump for emergency low-
ing to load. Each unit is equip-
ped with a fluid level indicator
and thermometer. Standard three phase electric motors avail-
able in match customers specified voltage and frequency.
▶
Oil cooler (Electric/oil or air/oil) in the hydraulic system
▶
Heating elements in the hydraulic system
▶
Over hoisting & lowing cut off switch
▶
Stainless steel AISI 316 hoses and fittings
▶
Limiting moment device
▶
Multiple setting of load monitor system
(for different sea state)
▶
Centralized greasing system
▶
Different paint procedure
▶
Public address system
▶
Boom rest
▶
Warning and flood lights
▶
Load indicator
▶
control system
▶
Anemometer
▶
Various Pedestal height
▶
Explosion proof suit to different zone